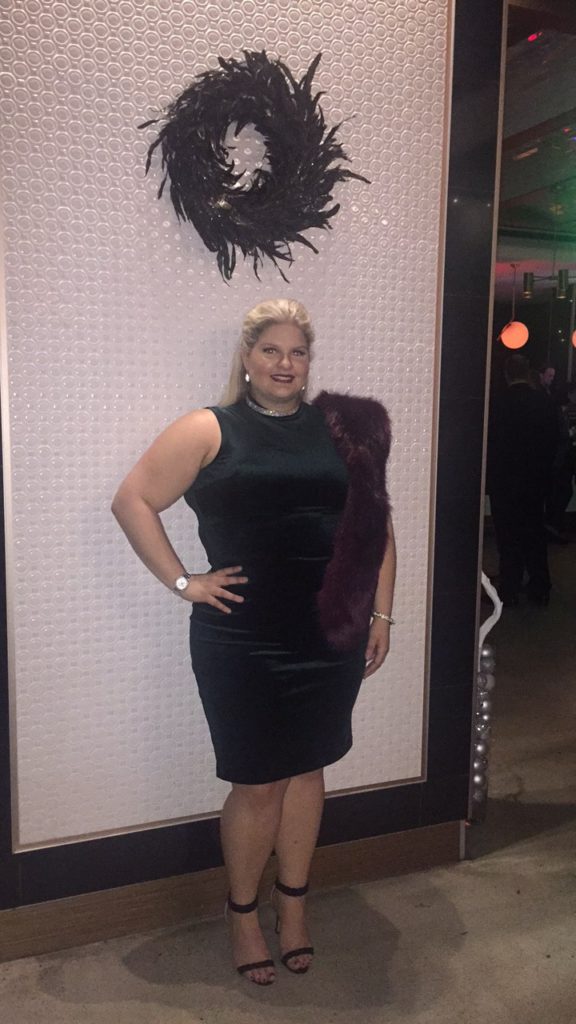 Nothing excites me more than Christmas party season! This year for my Christmas work party, I wanted to wear something unique and Christmas-y. It took me forever to find a dress I liked. I tried one dozens of dresses and somehow found this green velvet dress at Winners. Velvet was really in this season and I thought it would be easy to jazz up with some dazzling jewelry.
Now the fur – the fur pellet was a total fluke purchase! I picked it up at Forever 21 during a Black Friday shopping spree. I thought I might be able to make it work with some outfit. Little did I know it would be a total hit for my Christmas party.
I felt very regal wearing it and I loved how the outfit came together! I added some jewelry I already had to add some sparkle. I got many compliments on my outfit and people couldn't stop petting me all night!
Always remember it's okay to take a risk when it comes to fashion. Sometimes it works, and other times it doesn't. I was okay if I went with the fur and it was a total bust. Experimenting Is the best part about fashion! If you now me well, you know I like to try new styles out all the time. Give it a go next time you're getting ready, you won't be disappointed!
Rhinestone Choker – Rebdolls
Green Dress – Winners
Faux Fur Stole – Forever 21
Shoes – Beyond The Rack