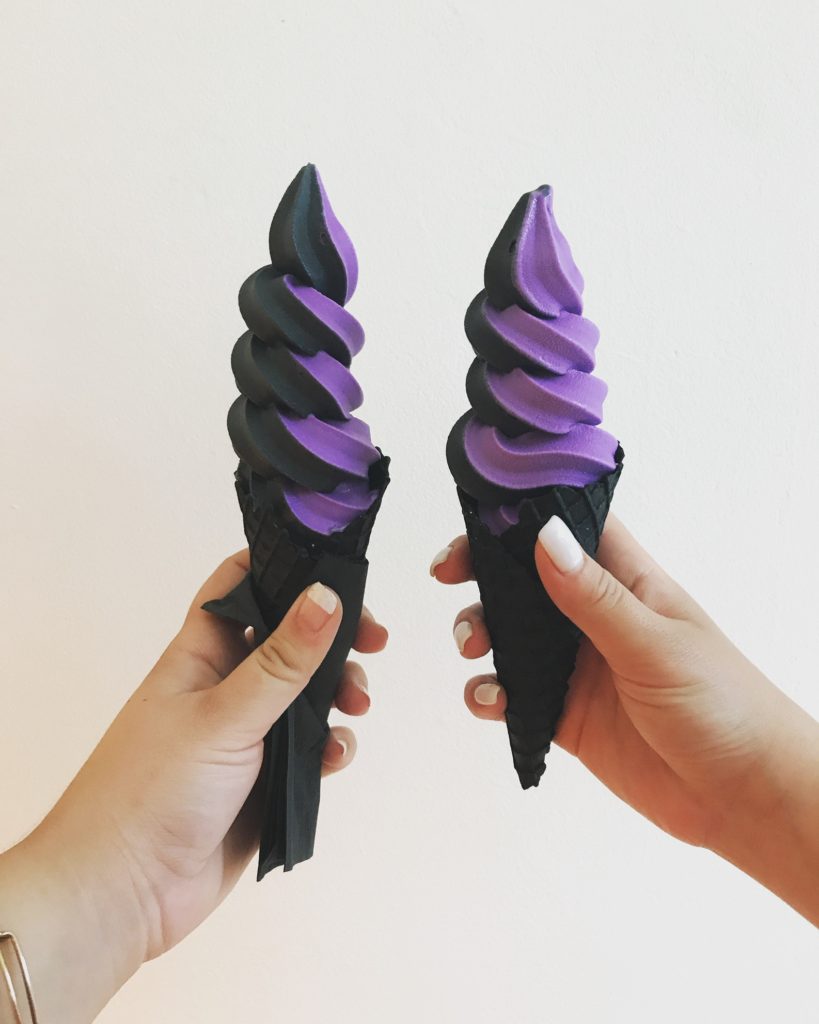 The latest trend to hit the Toronto food scene this summer is charcoal ice cream. Dubbed the Goth of ice cream, it's odd to imagine eating black ice cream. But what's adventure if you don't try new things? I stumbled upon Ihalo Krunch's grand opening last Saturday while walking on Queen Street. They didn't advertise the opening very much but people were lined up down the street for this new sweet treat.
The trendy ice cream shop offered not just charcoal cones, but a variety of ice cream flavours – matcha, vanilla, ube and charcoal. The charcoal flavour is made from the active carbon of coconut husks and has a coconut taste. Ube flavour, the purple one, is made from sweet potato. All of the flavours are made with a vanilla base and you can get a swirl mixture of two flavours for extra flavour.
I opted for the swirl of ube and charcoal and was not disappointed! It was a hot one that day so the ice cream melted pretty fast. It was a race to finish it before it melted in my hands. To combat the dark goodness from melting out of the bottom of your black cone, they add a dollop of marshmallow fluff at the base of the cone. Genius! If you're in the Trinity Bellwood area this summer, give it a try.
xo,
Jess