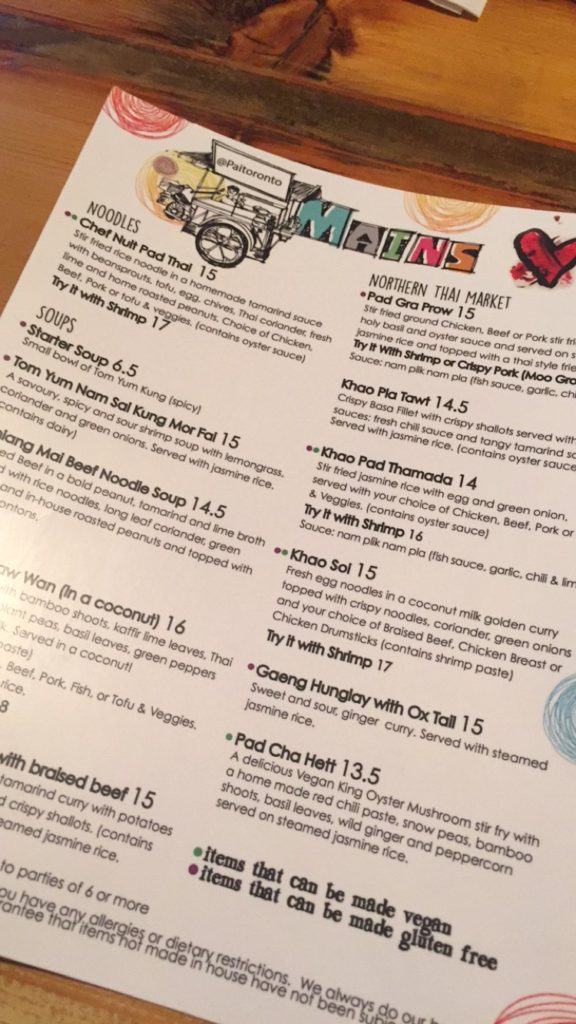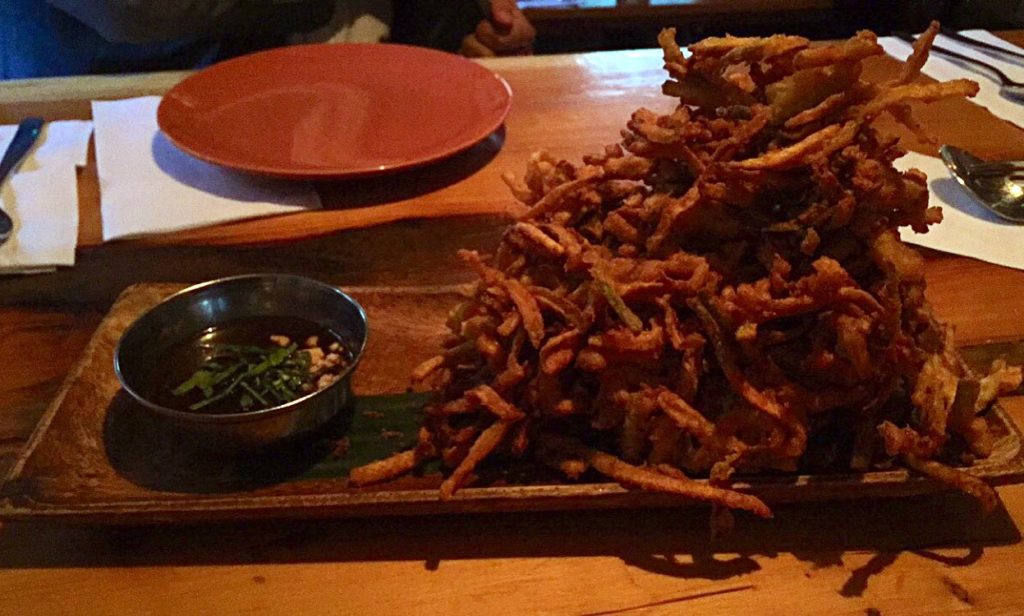 A friend invited me out for dinner this week and we landed on this amazing Thai restaurant. With lines that usually run out the door to get a seat, we were pleasantly surprised we arrived at the perfect time and got seated right away.
Since the menu has way too many delicious options, we decided to share a few dishes. We started with a suggestion from the waiter, Grabong, which is deep fried squash fritters. I wasn't sure how it would be, but I was surprised with how flavourful they were! For the main, we decided to share a few dish – the classic chicken pad thai, Khao Soi, an egg noodle curry dish with braised beef, and their popular dish Pad Gra Prow, a stir fried ground beef served on abed of rice with an egg on top.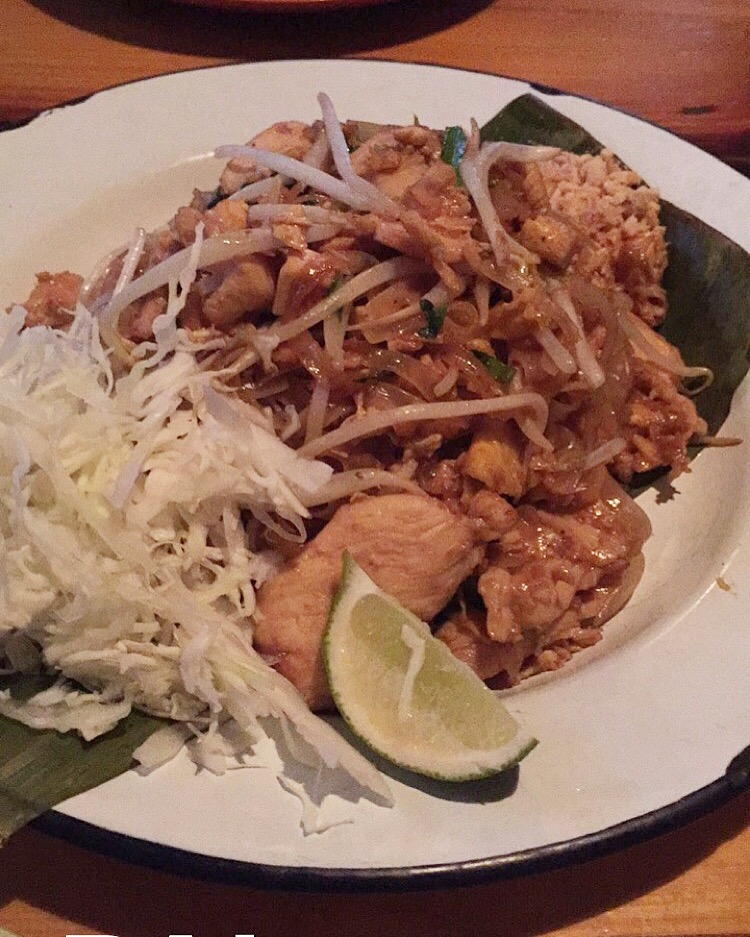 I couldn't get enough of the pad thai! I mean, I've tried my fair share of pad thai dishes over the years and nothing compared to how fresh and flavourful it was. The Pad Gra Prow was also really well seasoned and I wasn't surprised to find out it is the staff's favourite dish as well.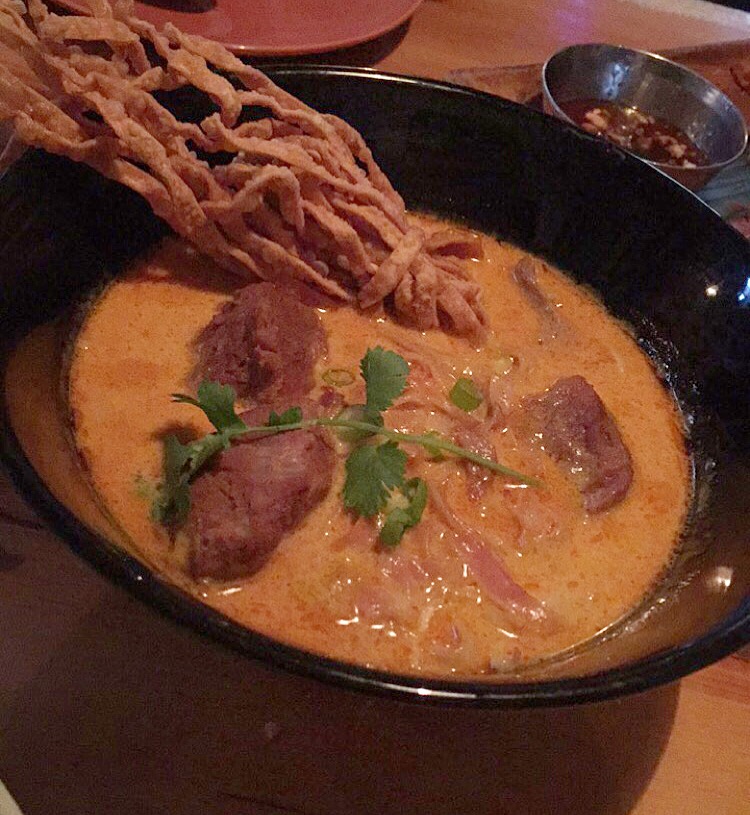 The yellow curry dish was also a great pick. I didn't think egg noodles would taste so good in a curry. It was a great melody of textures and tastes. There wasn't one thing I tried that I didn't like at Pai. By far the BEST Thai food in Toronto!
Xo,
Jess